Pralines et Fruits secs

Creation Pralinés
ALMOND AND PEANUT PRALINÉ
Description
A mouth-watering blend of sweet (praline) and savoury (peanut) that elevates any chocolate. This smooth praline is ideal for making mousse, ice cream and filling.
Composition
Almonds
Peanuts
Sugar
Water
Sorbitol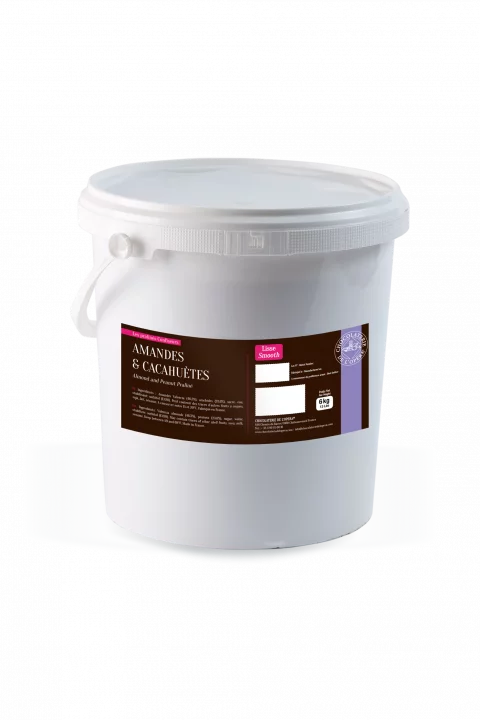 Aromas
We find in this praline an unusual blend of nuts. We decided to take the roasting up a notch to bring out the roasted peanut flavour. The almond flavour comes through. It brings balance and sweetness. The aftertaste has a hint of bitterness.
Main sensations
Sugar : Low

Strength : Strong

Best before

12 months after production date. 3 months after opening.

Packaging

6 kg plastic tub, 12 kg master.

Allergens

Shell fruits, milk, soya, peanuts, sesame, gluten, eggs.