Pralines et Fruits secs

Creation Pralinés
HAZELNUTS AND CORIANDER PRALINÉ
Description
Fresh coriander brings out the roasted hazelnut notes. This gives the smooth praline a delicate and beautifully balanced taste.
Composition
Hazelnuts
Sugar
Water
Coriander
Sorbitol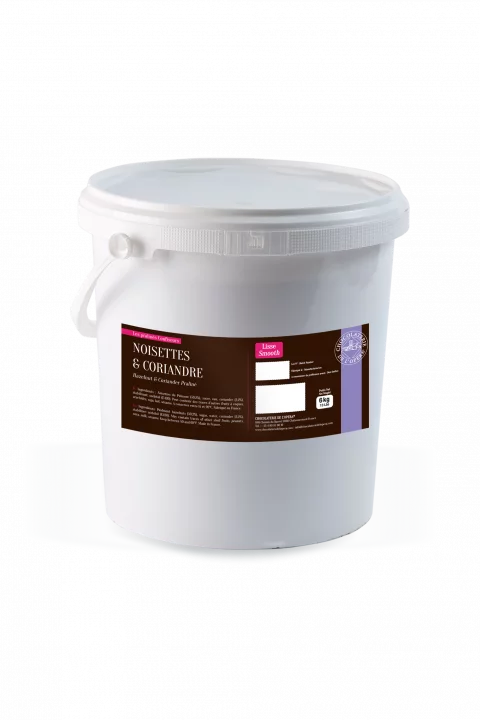 Aromas
A praline designed for artisans looking for new flavours and aromas. The combination of coriander and hazelnut gives a fresh zing to a very well-balanced product.
Main sensations
Sugar : Low

Strength : Strong

Best before

12 months after production date. 3 months after opening.

Packaging

6 kg plastic tub, 12 kg master.

Allergens

Shell fruits, milk, soya, peanuts, sesame, gluten, eggs.