Chocolate

The Classics

Milk
Milk chocolate MEZZO 38%
Blend
Description
Mezzo® 38% is not too sweet and has the great taste of fresh milk. All its aromatic notes are 100% natural - no added vanilla or caramel. It's ideal for coating.
Composition
Total cocoa
Cocoa butter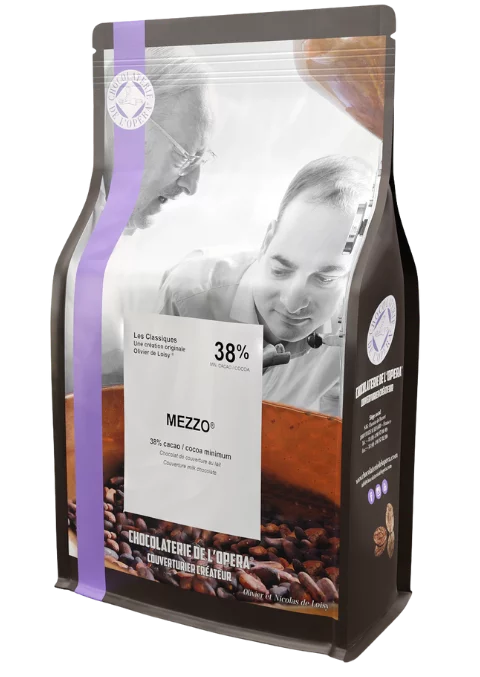 Aromas
Initial flavour: round and sweet notes
Middle: freshness of the milk taste
Finish: mild and slightly sweet
Main sensations
Sugar : Strong

Strength : Low

Persistence : Strong

Accordance
Orange, Cardamon, Pear, Ginger, Spices, Prunes, Coffee.
Best for
Decorating, moulding,
Coating, bars

Best before

18 months after production date.

Packaging

5kg bag / 20kg box

Allergens

Milk - Lactose - Soya - Oil/fat from soya entirely refined - Vanilline - Fructose - Suitable for vegetarians