Pralines et Fruits secs

Pure Dried Fruit Pastes
Description
Made exclusively from Italian hazelnuts with the PGI Piedmont status (Protected Geographical Indication). This pure paste is ideal for making mousse, ice cream and filling.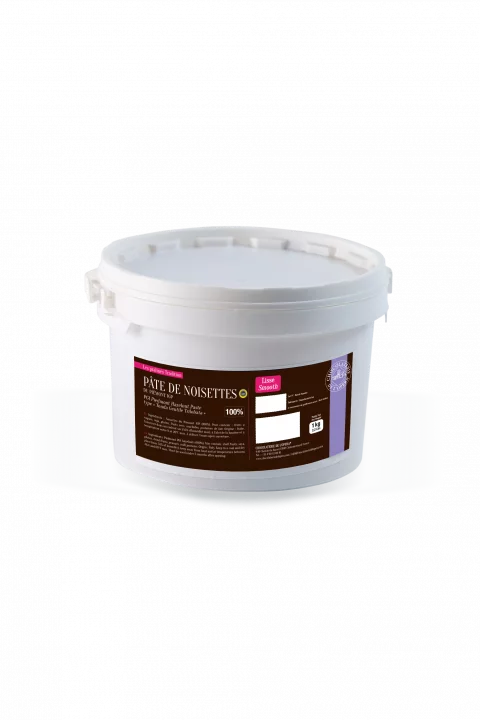 Aromas
An outstanding hazelnut flavour elevated by subtle roasted notes. The result is a powerful nutty flavour and well-balanced paste.
Main sensations
Sugar : Low

Strength : Strong

Best before

12 months after production date. 3 months after opening.

Packaging

5 kg plastic tub, 10 kg master.

Allergens

Shell fruits, milk, soya, gluten, eggs.