Pralines et Fruits secs

Pure Dried Fruit Pastes
PURE PISTACHIO PASTE 100%
Description
Pistachio blend combining intensity and sweetness. The flavour is smooth, lingering and not too salty but with a wonderful aromatic profile. This pure paste is ideal for making mousse, ice cream and filling.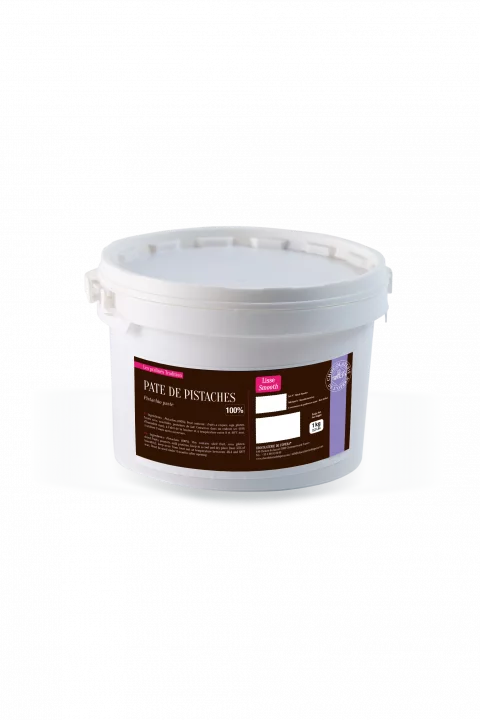 Aromas
This paste is intense yet balanced with a crisp pistachio flavour elevated by roasting. You can taste little grains of salt and it has a lovely aftertaste.
Main sensations
Sugar : Low

Strength : Strong

Best before

12 months after the production date. 3 months after opening.

Packaging

1 kg plastic tub, 2 kg master.