Pralines et Fruits secs

Traditional Pralinés
VALENCIA ALMONDS AND HAZELNUT PRALINE 60% Crunchy
Description
Subtle combination of mellow Spanish Valencia almonds and fresh PGI Piedmont hazelnuts. Available in a crunchy version for textured blends.
Composition
Hazelnuts
Almonds
Sugar
Sunflower lecithin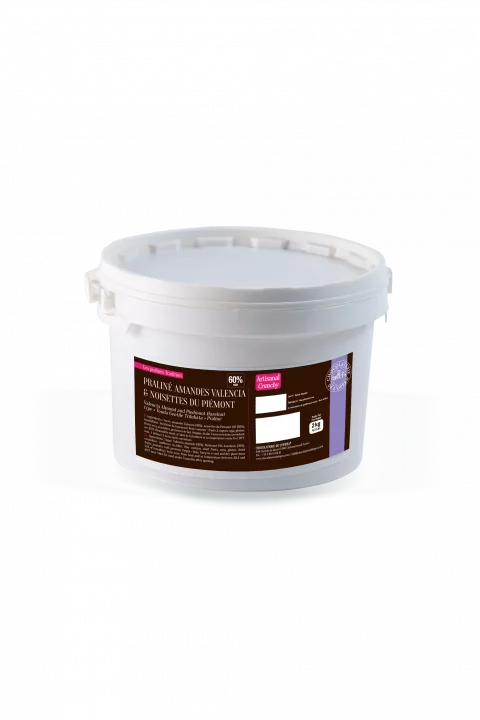 Aromas
The tasting starts on a slightly bitter note then moves into honey notes. It finishes with a lingering hazelnut aftertaste.
Main sensations
Sugar : Medium

Strength : Strong

Best before

12 months after production date. 3 months after opening.

Packaging

6 kg bucket - 12 kg box

Allergens

Shell fruits, milk, soya, gluten, eggs.