Pralines et Fruits secs

Traditional Pralinés
HAZELNUT PRALINE 50% Crunchy
Description
The praline is made using an artisan method with Tonda Gentile Trilobata hazelnuts grown in Piedmont. They have PGI status (Protected Geographical Indication) to prove their traceability and quality. Available in a crunchy version for textured blends.
Composition
Hazelnuts
Sugar
Sunflower lecithin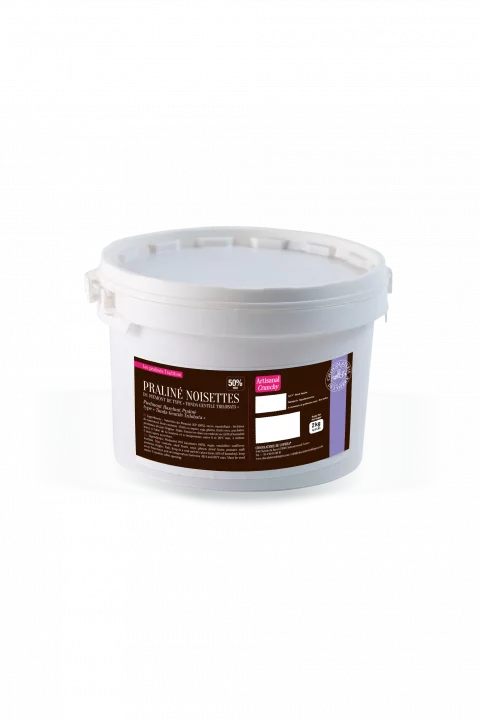 Aromas
This smooth yet creamy praline showcases delicious hazelnut flavour.
Main sensations
Sugar : Low

Strength : Medium

Best before

12 months after production date. 3 months after opening.

Packaging

6 kg bucket - 12 kg box.

Allergens

Shell fruits, milk, soya, gluten, eggs.