All products
Our chocolates
The family's smooth and balanced aromatic signature goes into all our creations. Every range is designed to meet professional demands and provide the ultimate in ease of use.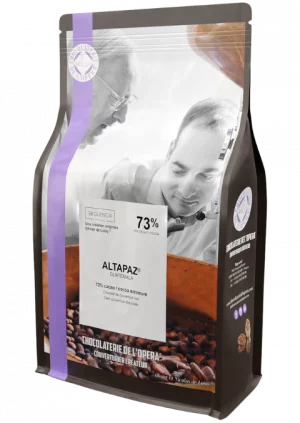 Séquencia®: new roasting process
An outstanding chocolate range to dazzle the most discerning and demanding palates. It involves its namesake's Sirha award-winning roasting process (2017). Olivier and Nicolas de Loisy's unique process uses roasting sub-cycles within the same roasting cycle. The revolutionary technology brings out a brand new chocolate taste: the flavour of the fresh pod. These three dark chocolates are fruity, intense with a lingering aftertaste and ideal for pioneering artisans.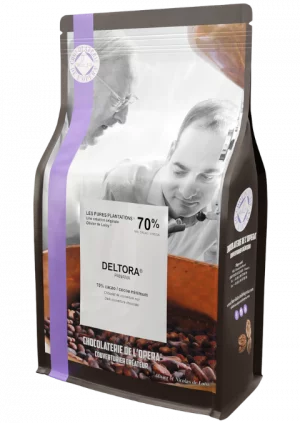 Pures Plantations®: single origin chocolate
Olivier de Loisy created the world's very first range of single origin chocolate in 1995.
A range with signature flavours capturing remote terroirs in 12 chocolate couvertures from 9 rare origins. Each chocolate is made from cocoa beans from a single region with the same profile. The utmost care is taken over each and every cocoa bean. They all have their own roasting profiles which locks in their aromatic personality. No added vanilla.
A composition designed for professionals with the same recipe for all 70% products and a high cocoa butter content (44%) for the perfect consistency.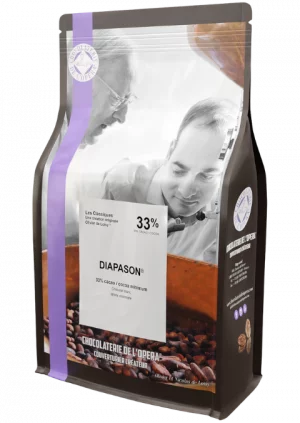 The Classics: multi-purpose range.
A quality, smooth and subtle range with versatile aromas.
Includes 10 chocolates made from a blend of 2-3 premium cocoa solids.
The dark chocolate uses the same cocoa solids as the Pures Plantations range with no added vanilla. This indulgent chocolate has mild sugary notes.
The composition makes it incredibly versatile and the production method provides a long shelf life.

Pralinés
Our pralines are made from cherry-picked nuts with signature aromas to showcase the raw ingredients.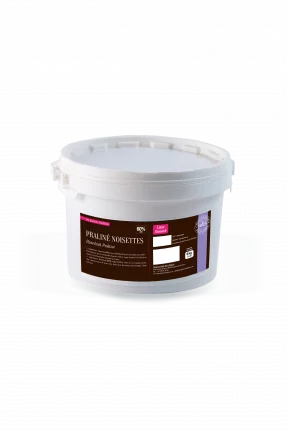 Three complimentary categories:
Our products are designed to save you time making your recipes. They are beautifully balanced with a focus on the fruit's flavour to cut through the sweetness and get the most out of your pairings. Origins are given pride of place with PGI labels or specific varieties. Our products include:
• Traditional pralines: made from hazelnuts and almonds
• Confectionery pralines: bolder, made from peanuts and coriander
• Milk gianduja: made with Divo 40% milk chocolate
Others products
These products make the most out of the cocoa bean and celebrate taste and origin. Their aromas and ease of use make them incredibly versatile.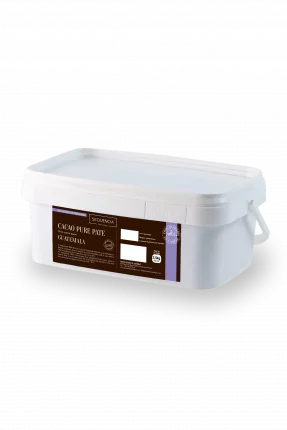 Pure cocoa mass and others products
100% origin products:
Pure cocoa pastes, nibs, cru powders and roasted beans all made from the same cocoa beans as Séquencia and Pures Plantations chocolate couverture. The guarantee of perfect traceability and real aromatic flavour.
Other products:
Dark cocoa powder or mucilage purée, we are always expanding our range of premium ingredients to give your recipes the wow factor.