Chocolate

The Classics

Milk
Milk chocolate DIVO 40%
Blend
Description
Divo® 40% is an indulgent full-bodied chocolate couverture with pastry and vanilla notes. A must for milk chocolate lovers.
Composition
Total cocoa
Cocoa butter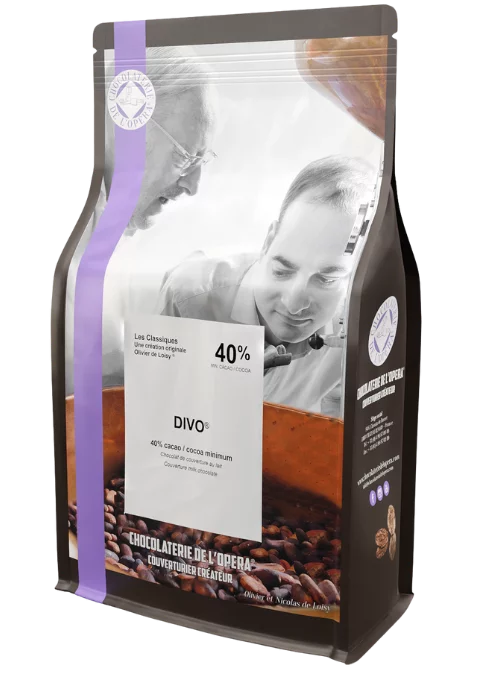 Aromas
Initial flavour: well-rounded with notes of breakfast pastries and vanilla
Middle: gourmet notes with a slight milky acidity
Finish: a more cocoa-edged touch appears
Main sensations
Sugar : Medium

Strength : Strong

Persistence : Medium

Accordance
Exotic fruits, Coconut, Hazelnut, Orange, Caramel, Lemon.
Best for
Decorating, moulding,
Coating, bars

Best before

18 months after production date.

Packaging

5kg bag / 20kg box 1,5kg bag / 15kg box

Allergens

Milk - Lactose - Soya - Oil/fat from soya entirely refined - Vanillin - Fructose - Suitable for vegetarians